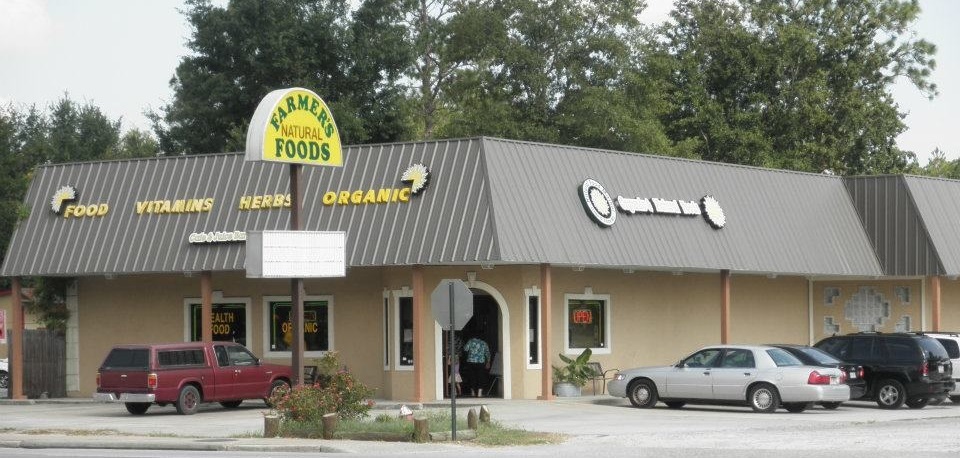 Farmer's Natural Foods
Farmer's Natural Foods has been serving Hinesville and the surrounding communities for over 35 years.  We carry a large selection of quality adult and childrens supplements, natural, organic and gluten-free food as well as personal care products.  We get weekly shipments of fresh, certified organic produce and non-GMO foods.  Our Juice & Smoothie Bar uses organic fruits, veggies and healthy additions.  Choose from our menu or create your own.  The Grab-N-Go cooler includes vegan and gluten-free salads, sandwiches, dips and desserts.  We have a "Weekend Wellness" storewide sale thefirst Friday and Saturday of every month, host free classes, lectures and seminars, including a monthly movie night abour your health and rights to healthier options.  Make us your resource for important books, free literature and product information concerning your health.  Special and mail order available.
Quality & Service
We pride ourselves on providing you with quality products and personalized customer service. We strive to answer your questions to help you make smarter and healthier decisions when buying natural products. We are here to help you! 
Locally owned
Organic Produce
Informed, Caring and Helpful Staff
Aromatherapy Supplies
Organic and Natural Health & Beauty Supplies
Organic Vitamins, Nutritional Supplements and Meal Supplements
Local Products and Honey's
Smoothie and Juice Bar
Selection of Raw, Organic and NON-GMO foods
Informative Lectures on Health, Nutrition, Healing and Lifestyle Choices
Classes and lectures on plant based cooking, organic gardening, aromatherapy and more.