Please Inform Us Of Any Food Allergies Or Sensitivities
Large Specialty Smoothies

Mocha Monster: $6.89
Chocolate Almond Milk, Chocolate Plant Protein, BioCoffee
*Make it Loaded: Banana $1.00 Dates $1.00 Pecans $1.00
Green Detox: $8.19
Pineapple Juice, Lemon, Kale, Cucumber, Spirulina, Banana, Chia Seeds
Nuts For Nuts: $8.19
Almond Milk, Vanilla Plant Protein, Peanut Butter Powder, Almond Butter, Pecans, Dates, Banana, Oats
Chai Monster: $8.89
Almond Milk, Vanilla Plant Protein, BioCoffee, Banana, Dates, Pecans, Chai Spice Blend
Golden Recovery: $8.19
Almond Milk, Vanilla Plant Protein, Energy Fiber Blend, Banana, Golden Milk
Total Rescue: $8.19
Orange Juice, Strawberries, Banana, Ginger, Vitamins D3 & B12
All Fruits & Vegetables Subject to Availability
Fresh Made Organic Juices
Small $6.49 Medium $6.89 Large $7.49

Day-O: Orange, Apple, Carrot, Lemon, Ginger
Steeler: Orange, Apple, Beet, Carrots, Kale, Ginger
Green Glow: Cucumber, Red Apple, Celery, Lemon, Ginger
Very Jerry: Tomato, Carrots, Beet, Celery
*Or Create Your Own*
SHOTS
Ginger Shots: 2 oz $2.00
Dragons Breath: 2 oz $2.50
Wheatgrass Shot: 2 oz $2.00
Green Vibrance: 12 oz $4.50
(Plus CBD): $5.50

Try One Of Our Classic Combinations:
Small: $5.69 Medium: $6.49 Large: $7.19
Berry Breeze: Apple Juice, Banana, Mixed Berries
Mango Madness: Pineapple Juice, Banana, Mango
Tropical Energy: Pineapple Juice, Mangos, Strawberries, Banana
Earth Berry: Coconut Juice, Mixed Berries, Spring Mix
Or Create Your Own: Choose a Liquid * Up to 3 Fruits
Apple Juice
Coconut Juice
Orange Juice
Pineapple Juice
Unsweetened Coconut Milk
Unsweetened Almond Milk
Chocolate Almond Milk
Banana
Mango
Strawberries
Mixed Berries
Meal Replacement Smoothies:
Small: $6.69 Medium: $7.49 Large: $8.19
Hulk: Apple Juice or Milk Substitute of Choice, Green Plant Protein (Contains Soy), Flax, Banana
Hurricane: Pineapple Juice, Vanilla Plant Protein, Flax, Mango, Banana
Peanut Butter Cup: Chocolate Almond Milk, Peanut Butter Powder, Chocolate Plant Protein, Flax, Banana
Power Hungry: Chocolate**Vanilla Milk Substitute & Plant Protein of Choice, Oats, Banana
Strawberry Paradise: Coconut Juice, Vanilla Plant Protein, Coconut Shreds, Strawberries, Banana
Enhance Your Smoothie Check Out Our Add-Ons!
Ask How To Make Any Smoothie Low Carb/Keto Friendly!
Add-Ons
$ .25
Cookies (Non-Vegan)
Vanilla Wafers (Non-Vegan)
Vegan Whipped Cream (per scoop)
Cacao Powder
$ .75
Brownie (non-vegan)
Vegan Marshmallows
Kale**Spinach
Strawberries
Mangos
Mixed Berries
Ginger
Pecans
Oats
Cacao Nibs
Chocolate Chips
Cacao Butter
When in Season:
Pears
Blueberries
Peaches
Grapes
Market Price:
Avocadoes or any Whole Fruit
$1.00 Add On's
MCT Oil
D3 or B12
Vitamin C
L-Carnatine
Spirulina
Ginseng, Ashwagandha, Maca
Golden Milk
Dates
Granola
Peanut Butter
Flax or Chia Seeds
Coconut Shreds
GABA
Plant Protein
Wheat Grass
Moringa
Acai Powder
Immune Booster
$1.50 Add On's
BioCoffee
Beet Crystals
Hemp Seeds
$2.50 Add On's
Almonds
Turmeric
Almond Butter
Whey Protein
Collagen Protein
$3.00: CBD Oil, Irish Sea Moss

Daily Soups M-F 11-3
Monday: Chunky Veggie
Tuesday: Creamy Potato
Wednesday: Sweet Potato Curry
Thursday: 13 Bean
Friday: Vegan Chili
*All soups are subject to change with seasonal availability*
*All soups are Non-GMO and/or Organic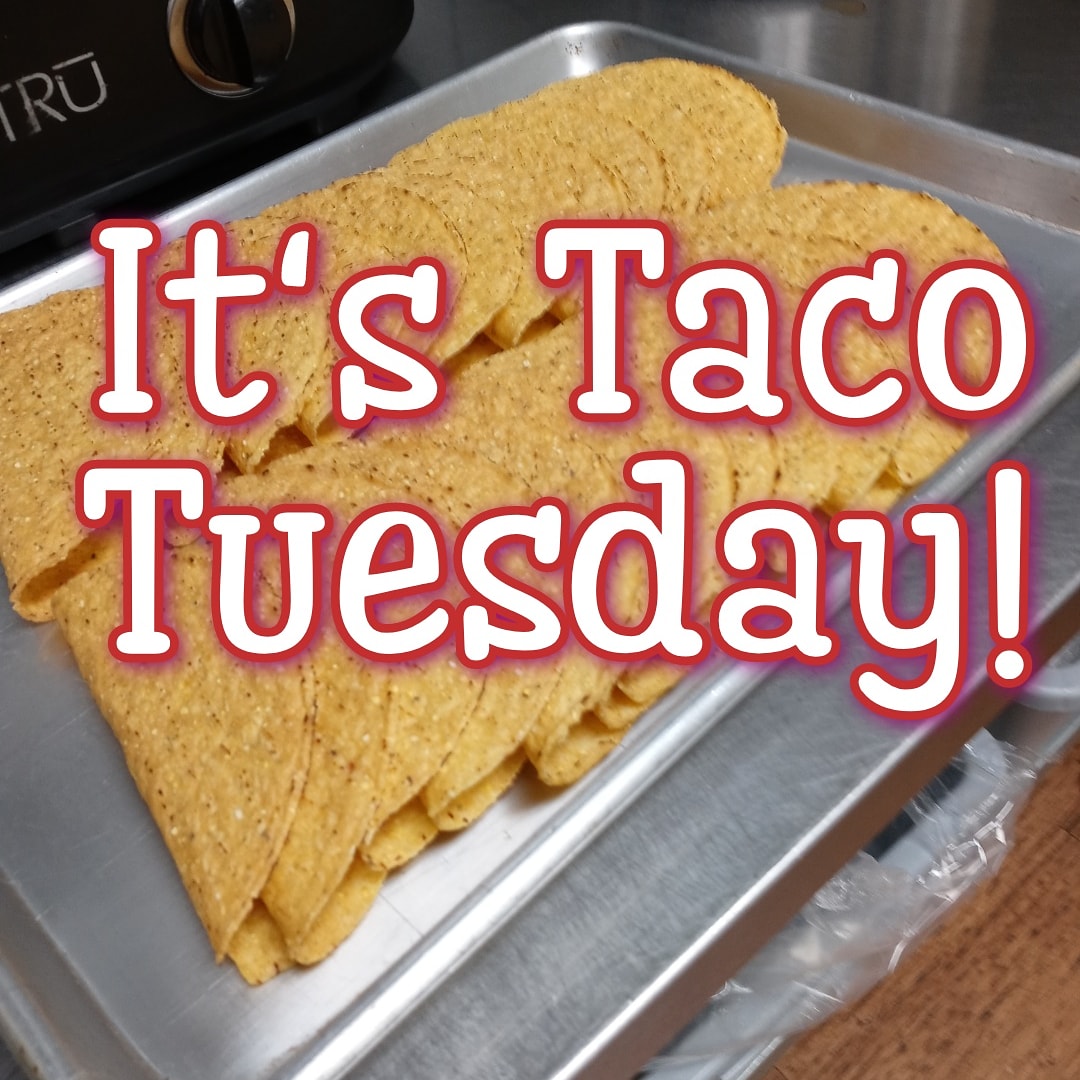 Vegan Tacoes Served Every Tuesday
11-1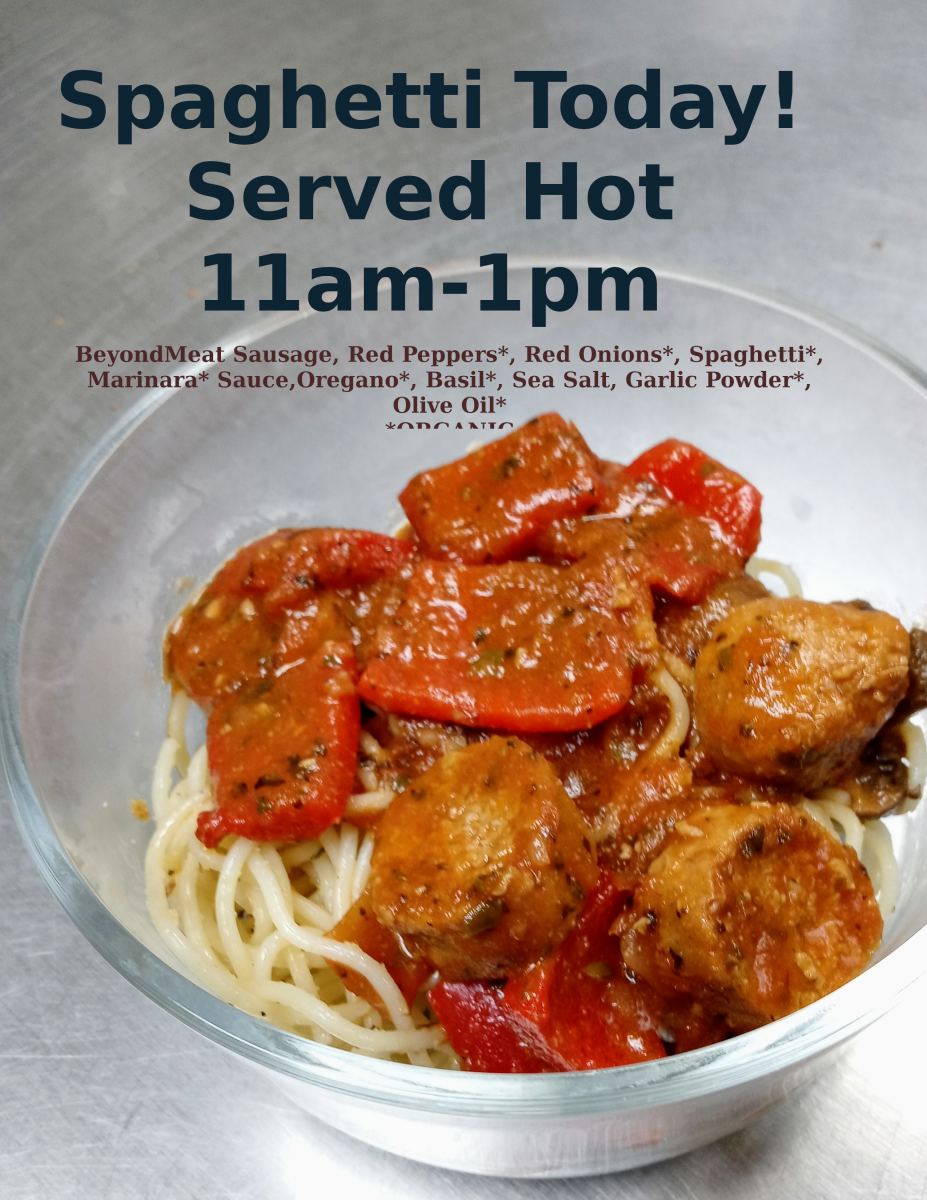 Vegan Spaghetti Every Thursday!